The inner surface exposed to the chemical environment shall be a resin-rich layer 0.010 to 0.020 inches thick, reinforced with a suitable chemical-resistant glass fiber surface (C-GLASS) or with a (SYNTHETIC) organic fiber surface mat.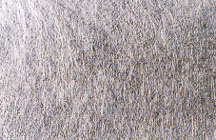 C-GLASS VEIL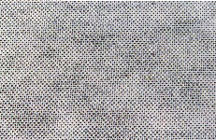 SYNTHETIC VEIL

The

interior layer shall be followed with a layer composed of resin, reinforced only with noncontinuous glass-fiber strands (CHOPPED STRAND) applied in a minimum total of 3 oz/ft The combined thickness of the inner surface and interior layer shall not be less than 100 mils.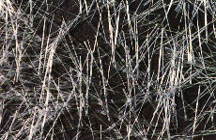 CHOPPED STRAND

Filament Wound Structural Layer - Subsequent reinforcement shall be continuous-strand roving.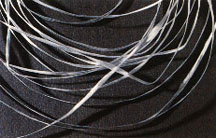 CONTINUOUS ROVING

Contact Molded Structural Layer - Subsequent reinforcement shall be comprised of 1.5 oz/ft2 chopped strand mat or equivalent weight of chopped mat, or shall be comprised of chopped strand mat or chopped mat and such additional number of alternating plies of 24 oz/yd2 woven roving to a thickness as required to meet the physical properties that are used for the design.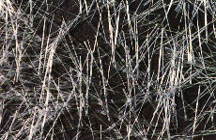 CHOPPED STRAND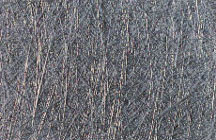 CHOPPED MAT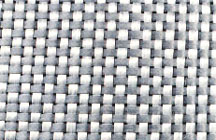 WOVEN ROVING